Tulane students enjoy a vibrant on-campus life, participating in our many student clubs and organizations. With New Orleans as a backdrop, Tulane students have countless opportunities for on and off campus engagement.
Student Life at Tulane
Tulane has more than 200 student-run clubs and organizations on campus, and the university puts special emphasis on outside of the classroom learning experiences that are central to our curriculum. With such a diverse offering of activities to choose from - club sports, Greek life, radio stations, performing arts organizations, student government, community service clubs, just to name a few - Tulane students are never bored.
Students describe the Tulane lifestyle in New Orleans as both active and comfortable; becoming a part of Tulane's campus community comes naturally, and it is never long before students start calling New Orleans home.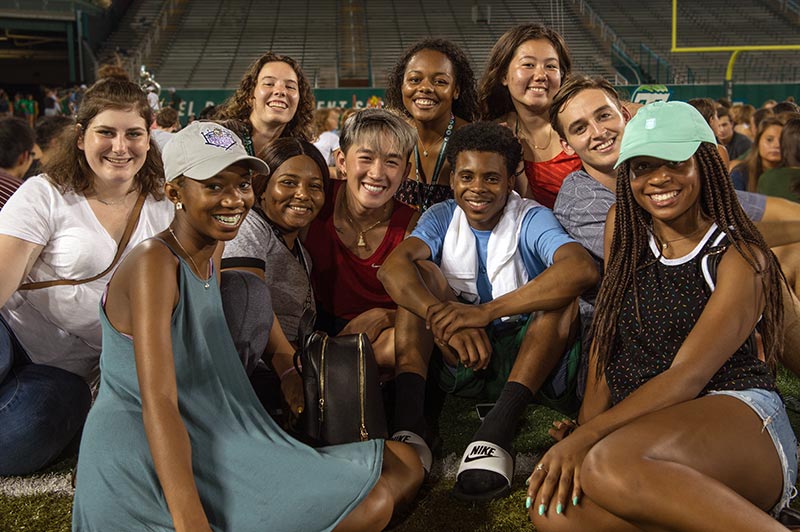 Diversity
An Inclusive Environment
At Tulane we know the best learning comes from classrooms that reflect our multicultural world. We embrace a range of racial, ethnic, sexual, socioeconomic, religious, cultural, and educational backgrounds on campus.