Tulane offers its students one-of-a-kind learning experiences inside and outside of the classroom. Tulane graduates are uniquely prepared for the challenges of the real world.
All undergraduates share a common core curriculum designed to expose students to a variety of philosophies, academic approaches, and disciplines. In response to an increasingly globalized world, the core curriculum focuses on multidisciplinary academic and community experiences. One highlight of the core curriculum is the value placed on public service. All students are required to participate in one or more service learning courses, which bridge classroom instruction and community practice.
A great example of Tulane's unique interdisciplinary approach is the first-year student requirement also known as the TIDES Course. These courses offer different combinations of disciplines each with a different, unique focus allowing students to explore niche academic interests while also exploring New Orleans.
Our Location: It's Different
Since 1894, Tulane's campus has been located in our current location in Uptown New Orleans, along historic St. Charles Avenue, directly across the street from the beautiful Audubon Park.
Over the years, our campus has grown to occupy 110 acres stretching 1.5 miles from Gibson Hall along St. Charles Avenue to Turchin Stadium at the end of South Claiborne Avenue. Mature Live Oaks, Crape Myrtles, and Bald Cypress trees line our beautiful campus and serves as a subtle reminder that our campus was once marshland before its development over 100 years ago.
Tulane's five undergraduate academic schools, offering 70 plus majors in addition to a number of our graduate programs and the Tulane School of Law are all a part of the Uptown campus.
While the campus serves as the main hub for undergraduate academic experience and engagement, the learning environment extends far beyond the walls of the classroom. So much of a Tulane experience is defined by the city that we call home. New Orleans is one of the most unique cities in the country! Our faculty and students have a rich tradition of assisting the community of New Orleans and impacting South Louisiana through service learning, research, and field experiences. Wanting our students to know the city they will call home for the next four years is just one of many non-traditional classroom opportunities we have at Tulane.
Although Tulane is located in city of New Orleans, the university strives to maintain a global presence with an emphasis on cultivating an international and multicultural connection through our robust study abroad programs. More than 30% of Tulane students study abroad as undergraduate through one of our partner programs in another country or through the Independent Scholar Program.
Our Graduates: They're Different
Just as students come from across the country and around the world to pursue an interdisciplinary education, they travel far and wide after graduation to join the "real world" through different fields. In order to make sure our grads "land on their feet," we prepare our students for success through several undergraduate resources.
The Career Services Center and its employment website https://hiretulane.tulane.edu, which houses career information, field options for different majors, and job postings for more than 1,600 companies
A one-credit Career Development Course: "Majors, Internships, and Jobs," that teaches skills in résumé building, interview preparation, and professional social media
Pre-Professional Advising for application and admission to law, medical, dental, physical therapy, and veterinary schools
Accelerated graduate programs in Architecture, Business, or Public Health
Options to pursue an advanced degree in less time and at a significantly reduced tuition rate through one of 18 different 4+1 Master's programs in the Liberal Arts and Science & Engineering
Early entrance and guaranteed admission programs to Tulane Medicine and Tulane Law
Our Form of Service: It's Different
Tulane was the first private research university in the nation to institute a public service requirement for graduation. Sure, we're proud of this stat, but we're even more proud of the fact that at Tulane, public service is qualitative instead of quantitative. It's not about how many hours you spend volunteering. It's about what you are doing and who you are helping.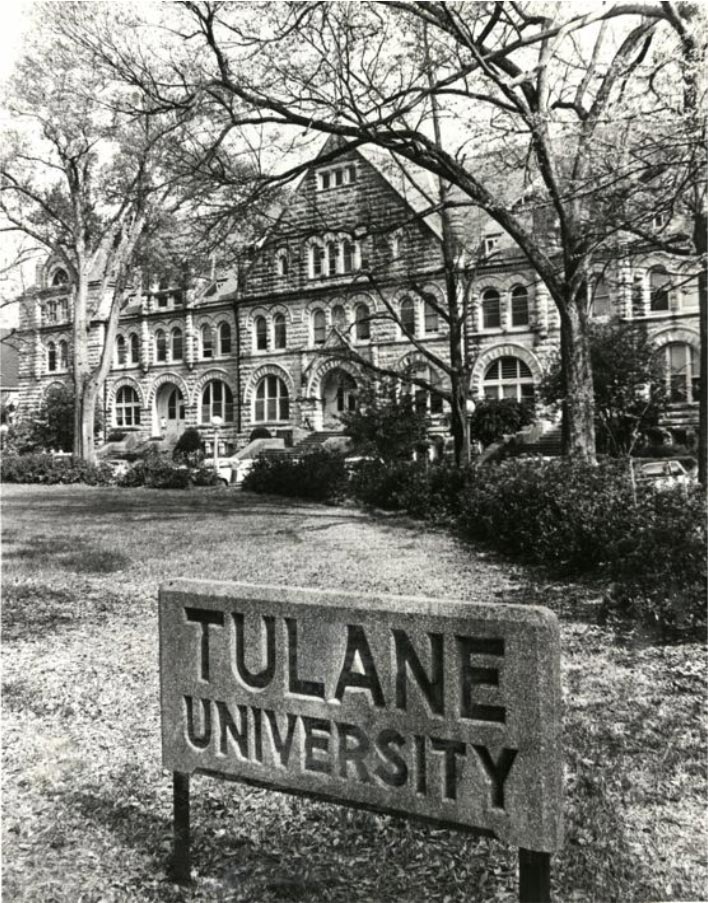 Our History
Tulane's history dates back to 1834, when the Medical College of Louisiana was founded to serve the rapidly expanding city of New Orleans.
Tulane became a private university in 1884 when the public University of Louisiana was reorganized and named in honor of benefactor Paul Tulane, a wealthy merchant who bequeathed more than $1 million to endow a university "for the promotion and encouragement of intellectual, moral and industrial education." A native of Princeton, New Jersey, Paul Tulane had made his fortune in New Orleans and his gift expressed his appreciation to this Southern city on the Mississippi River.