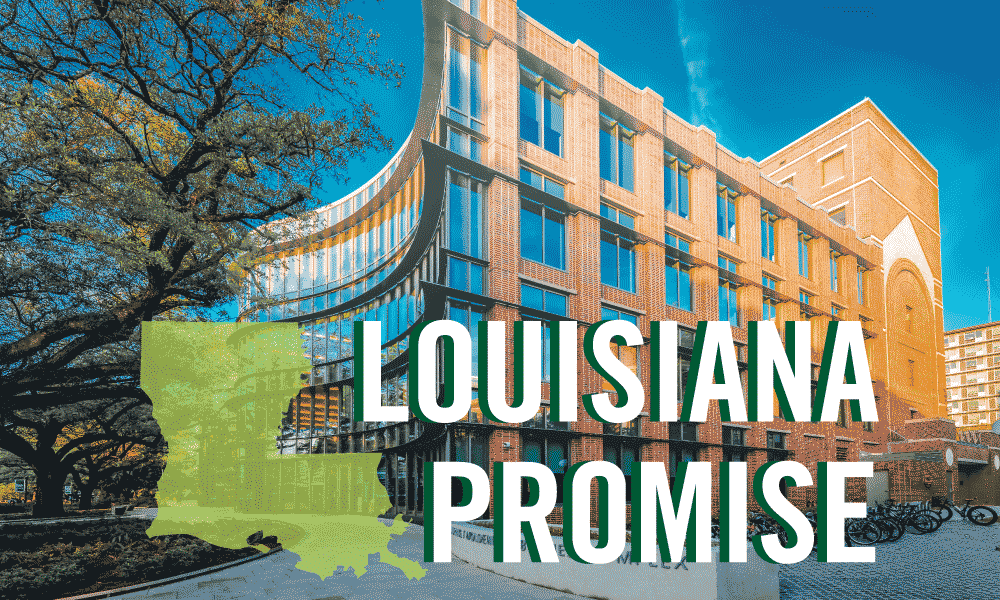 Tulane is furthering our commitment to Louisiana with our new college access initiative: The Louisiana Promise. A comprehensive plan to make higher education more accessible to Louisiana students, this initiative establishes a new college prep center for New Orleans students, access to Pre-College Programs, and a financial aid commitment to Louisiana admitted students. With the Louisiana Promise, if a Louisiana student's dream is to come to Tulane — if admitted — finances should no longer be an obstacle to overcome. Starting for admitted students for Fall of 2021, Tulane's Louisiana Promise No Loan Assistance Scholarship will be available to meet full, institutionally-calculated financial need without loans for eligible undergraduates.
Applicants admitted as Fall first-time, full-time freshmen to Tulane who are Louisiana residents, have graduated from a Louisiana high school and whose families make less than $100,000 a year adjusted gross income are eligible for the scholarship.
In addition to our financial commitment, Tulane is further investing in our Pre-College Summer Programs by providing 50 full scholarships to select students to attend the two-week residential program.
The Louisiana Promise is more than a scholarship program. It's also a pledge to reach out to students early in their high school careers to help them prepare for the college selection and application process. That is why we are establishing a new college prep center hosted on Tulane's campus for New Orleans metro area students. The center aims to engage first-generation and underrepresented students who may have never considered Tulane or other selective universities as an option.
Scholarship & Financial Aid Commitment
Louisiana Promise No Loan Assistance Scholarship = standard financial aid cost of attendance for Fall/Spring minus family's institutionally-calculated expected financial contribution minus any other gift or non-loan assistance (excluding State of Louisiana scholarship funding)
Applicants eligible for consideration of the Louisiana Promise No Loan Assistance Scholarship funding will meet the following criteria:
Have been admitted as a first-time, full-time freshman for a Fall semester (beginning in Fall 2021)
Qualify for Tulane need-based Scholarship by April 15
Have family federal adjusted gross income of less than $100,000 per year for the calendar year associated with prevailing financial aid applications
Have primary residence within the State of Louisiana
Have graduated or will graduate from a Louisiana high school
College Access Center
The Louisiana Center for College Access (LCCA) provides free college access services to Louisiana students and their families. Open to high school students from freshman through senior year, the center assists aspiring college students throughout the search, application, and financial aid process. The center is particularly beneficial to students who are first in their families to attend college and students who don't have access to well-resourced college counseling programs. LCCA offers support in these areas:
Test prep - ACT/SAT
The college application process
The college search process and how to find the best fit
The financial aid process
College life and what to expect
Social/emotional aspects of a college transition
The center's goal is to help level the playing field and assure that all Louisiana students have access to the information, programs, services, and support needed to produce their strongest possible college application and find their best college fit.
Pre-College Summer Program
Tulane's Pre-College Program is a two-week residential program that prepares students for the college application process. Students will stay on Tulane's campus for two weeks and learn from Admission Counselors, student representatives, and others about how to get college ready. As part of the Louisiana Promise, Tulane will provide full funding to 50 students.
For more information please visit https://summer.tulane.edu/apply