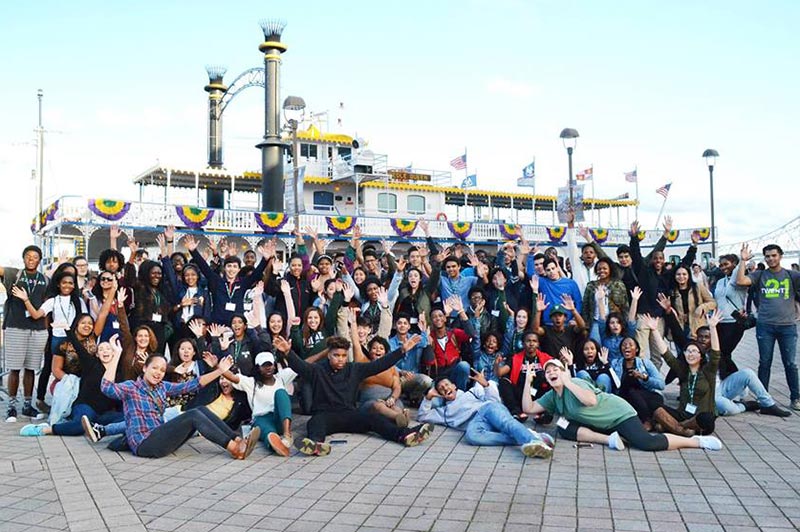 At Tulane we know the best learning comes from classrooms that reflect our multicultural world. We embrace a range of racial, ethnic, sexual, socioeconomic, religious, cultural, and educational backgrounds on campus.
At the Office of Undergraduate Admission, we believe students should start preparing for college far before they are ready to submit an application. In order to extend the opportunity of education to all, our office hosts a number of workshops to help students and families complete college and financial aid applications, craft application essays, and create résumés.
Some of our most anticipated recruitment events are our fly-in programs where select students are invited to stay on campus to engage with faculty and staff, visit classes, meet with a financial aid counselor, and explore the city of New Orleans. In collaboration with other offices on campus, we are proud to offer a fall fly-in program called PreviewTU, and a spring fly-in program called BienvenueTU.
As part of our ongoing efforts to foster a more inclusive environment for all incoming and current students, we regularly collaborate with The Center for Academic Equity, The Office of Multicultural Affairs, The Office of International Students and Scholars, and The Office of Gender and Sexual Diversity. These offices bolster our efforts and provide robust resources to students from diverse backgrounds, including mentoring, personal support, grants, immigration support services, internships, and emergency funding.